is pleased to announce
The FotoVisura Grant Exhibition
Sponsored by the Viso Lizardi Family
JOIN US AT THE OPENING RECEPTION THURSDAY, MAY 31, 2012 FROM 6 TO 9PM
May 30th to June 17th, 2012 • United Photo Industries • 111 Front Street, Suite 204 • DUMBO Brooklyn NY 11201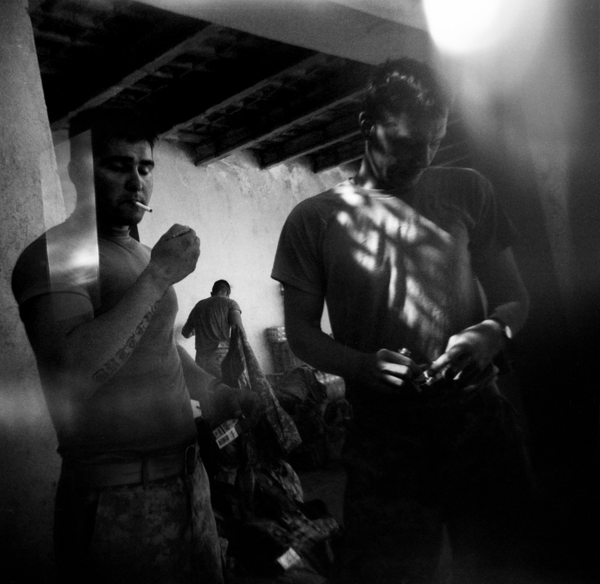 Photo by Erin Trieb, 2011 FotoVisura Grant Winner
Curated by Adriana Teresa and Graham Letorney, the FotoVisura Grant Exhibition will be
presented at the new United Photo Industries Gallery in DUMBO, Brooklyn.
Opening Reception
Thursday May 31 from 6pm - 9pm

First Thursday Gallery Walk
Thursday June 7 from 5pm - 9pm

A Group Show Featuring

Erin Trieb, Thomas Michael Alleman, Brad Vest, Anastasia Taylor Lind/VII, Ula Wiznerowicz
Dimitri Mellos, Laura El-Tantawy, Sebastian Liste, Annabel Clark, Marcia Michael, Ivor Prickett
Wendy Marijnissen, Melissa Cacciola, Kai Loeffelbein, Emily Schiffer, Matt Eich/Luceo
Justin Maxon, Elizabeth Herman, Pete Pin, and Amnon Gutman.

United Photo Industries is a Brooklyn-born, art-presenting cooperative dedicated to identifying, harnessing, and occasionally conjuring unexpected exhibition opportunities. All in the name of fostering conversation, championing new directions in photography, and cultivating ties within an ever-expanding, globe-trotting community of photographers.

Presentation is vital to a photographer, which includes editing, sequencing,
writing a personal reflection, design layout and final presentation. These are essentials to the success of your project—whether it is an essay, book, multimedia or portfolio book. Summer at the Visura Lodge is a unique opportunity to focus on
the photo editing and post-production of a project.
Sign-up or Inquiries:
info@fotovisura.com
|
More Info
Available Sessions:
June 24th - June 29th — Guest: Elizabeth Krist, National Geographic/ June 29th
These workshops will make the difference when you attend a Portfolio Review, submit to an award or grant competition and present to a Curator and/or Editor.
FULL SESSION: $1,995.00
EARLY BIRD SPECIAL!! SIGN-UP NOW FOR: $1,295.00
HALF SESSION: $650.00
Half Sessions: Arrive Wednesday night, edit Thursday & Friday. Payment plans are available upon request.

Travel Times from NYC:
By plane: 45 min / approx $80.00 one way
By bus: 6 hrs / $10.00 (wifi)
By train: 9hrs / $45.00
2012 Summer Schedule
Available Sessions:
June 24th - June 29th — Guest: Elizabeth Krist, National Geographic/ June 29th
July 1st — July 6th — Guest: Neil Harris, TIME Magazine/ July 6th
July 15th — July 20th — Guest: Denise Wolff, Aperture/ July 20th
(only 1 space left)
July 29th — August 3rd — Guest: Sam Barzilay, United Photo Industries/ August 3rd
August 12th — August 18th — Guest: Whitney Johnson, The New Yorker/ August 17th
(only 1 space left)
Recently Featured
---
---
In Conversation With Danish Designer Rie Nørregaard


By Adriana Teresa Letorney for Stylelist / Huffington Post

Creative director at leading design firms such as Arnell Group, Smart Design and Frog, Danish designer Rie Nørregaard has created design solutions for Internationally known consumer brands. In 2010, Rie founded OMHU, a new brand and product development company. Nørregaard designed an edgy multi-color cane with Allen Zadeh for a senior citizen, which is unique in its design as well as efficient. I became compelled to converse with Rie about the mission of her company, her modern view on our perception of aging, as well as, her approach to designing canes.
---
FotoVisura Spotlight Grant Finalist
Elizabeth D. Herman Featured on the NY Times Lens Blog


Elizabeth D. Herman in her series "A Woman's War," examines memory's relationship to the present, but also gives a voice to those often pigeonholed in the story of war: women. Ms. Herman understood that the world was messier, that women had roles that went beyond either caregiver or victim.

View Elizabeth's FotoVisura Profile
Festivals
---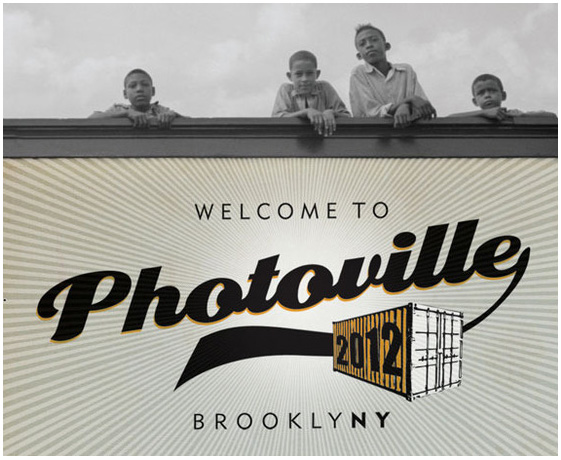 June 22 to July 1, Pier 3 Uplands | www.photovillenyc.org